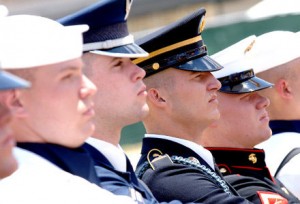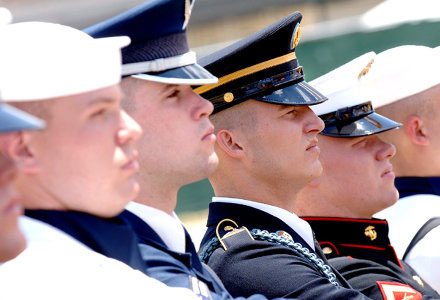 There's a common misconception and overlooked opportunity when it comes to duty assignments and permanent changes of station – coverage or reimbursement for POV shipments vs. driving, and the actual time and costs of such endeavors. Many families simply consider driving between CONUS to CONUS assignments as a part of life that can't be reconsidered. Others sell their vehicles prior to moving to their new post. And, a growing number of service members are entering the market as individual auto transport customers.
When entering this arena, a first-time shipper may find the number of possible shipping company options to be stunningly impressive, and they would be forgiven for looking at the lowest prices with as much consideration as they do the higher priced suitors. The problem with this approach is primarily that everyone providing "quotes" is no more than a licensed broker who still needs to sell your route and rate to a carrier who will physically perform the work.
This all seems straightforward I'm sure, but keep in mind there are tens of thousands of brokers and carriers covering several million shippers like you every year, and not every shipper is on the same route. What's more is that military installations and communities aren't always closest to major shipping origins and destinations for auto haulers. What you need is an advocate that will guide you through the quagmire that is the trucking industry and give it to you straight, no holds barred. That is, unless you prefer the salesmanship, bait and switch, smoke, and mirrors treatment.
All you need to receive a set of quotes is simple: origin, destination, year, make, model, open or enclosed trailer, operable or inoperable, and targeted ship date. The difficult part comes with sifting through the companies providing these "quotes" (I prefer calling them estimates), and determining which options are valid or which brokers you trust hold your interests above their own. It's an unenviable position, and unfortunately unavoidable, too.
I suggest you reference these companies Yelp and BBB pages for an honest, not-paid-for customer assessment of their services and performance. I would also ask them for a copy of their own liability and cargo insurance and not a copy of the carrier's. This is where many brokers will fall out as neither of these coverages is even required to be a broker – I know, it's scary that you were about to trust your vehicle to an uninsured company. Once you've narrowed down your list to those brokers with the best reputations and standalone insurance, you'll want to hear more about their carrier selection process. How do they determine which carriers they hire? What information or tools do they use in making these assessments? This is critical because it shows their professionalism as well as the care they're taking to protect your asset.
These are simply a few highlights when considering shipping your POV. You may find that it's far easier to drive from one station to the next, and you wouldn't be alone. However, if you are serious about shipping one, two or more vehicles, you would be doing yourself a disservice to not at least follow these simple steps. Thank you for your service!