When you plan to move your vehicle by rail or truck, the most important things to consider are the credibility and reliability of the service provider you are hiring. After you've waded through the sometimes nonsensical sales pitches from various brokers, you'll realize we're a dime-a-dozen business, and the only thing separating the good from the bad is your personal judgment and a few unadvertised resources. Here, for your reading pleasure and education, are a few things that you should be aware of the next time you hire a company to move your vehicle(s):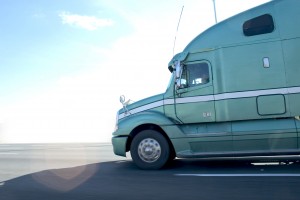 Not All Brokers Are Bad – Unfortunately, freight brokers have a bad reputation in the auto transport niche of the transport industry, and it seems the bad apples who've tainted the vocation are the first to secure new business with auto shippers. The reality is, brokers are not limited to auto transport, however it is the auto transport niche that attracts many new and mischievous companies. "So, how do I know you're a reputable broker?" you ask. Well, the first thing is don't trust anyone's website to tell you the truth about their company.
It's common for shippers to hurry through the selection process, and since most brokers have professional websites, it's not uncommon to make the wrong choice on this crucial first step. While there are third-party websites like TransportReviews.com, TransportRankings.com, and TruthfulTransportReports.com, you'd be smart to take each online review with a grain of salt. Remember, it's always easy to get bad reviews from unsatisfied customers and competitors incognito, and much more difficult to persuade satisfied customers to leave stellar reviews. Additionally, if you look closely, you'll see these sites offer subscribed auto transport companies your info when you request a quote – doesn't sound like it's just a review site anymore, does it?
I suggest you equip yourself with the following key questions and resources to identify authorized and legitimate professionals:
Ask for the company's "MC Number" and if they ask why would you need that, tell them you're going to verify their operating authority. The reason that authority is important is that many brokers try to confuse prospects by implying they have their own trucks. Sample statements may be, "we'll have a truck in your area this week", "we only have a few spots left on this truck", or "our driver is going to contact you." No broker is authorized to physically transport anything, and by obtaining the MC#, you are able to check their authority here: http://safersys.org/CompanySnapshot.aspx
Once you've identified that they have active broker or carrier authority, you should do one of the following. If it's a carrier, you can check their safety scores with USDOT here: https://csa.fmcsa.dot.gov/ again by entering their company name, USDOT# or MC# (sometimes, you will need to get both numbers since not all carriers have MC#'s whereas all brokers will). Feel free to contact the FMCSA about the safety scores you are reviewing or by calling me directly at 877.486.9091. If it's a broker, you will know whether or not they have been lying to you from the start with implications similar to those mentioned above, and you will have the confidence to know they are licensed by the proper authority to practice as a broker.
If you've been dealing with a carrier all along, you probably find out that there's no deposit required. Most carriers, even owner-operators, will accept payment upon delivery while many brokers will ask for a deposit or payment before the assigned carrier even shows up. If instead you find that you've been on the phone with a broker, don't despair! They are licensed to arrange for the transportation of your vehicle(s), and they will most likely do a fine job. However, you don't have to pay them for their work before they get to work – don't give a deposit; it's not required!