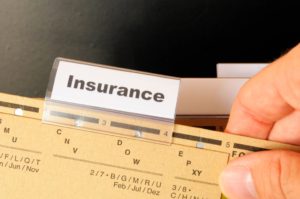 "I'm pretty sure everyone has insurance…"
An all too common phrase that although mostly true is missing the point of proper insurance verification. Insurance requirements are not as linear a problem as one might assume, and all policies and carriers shouldn't be treated the same. While I am no insurance expert, I will say that I've heard plenty of stories about "insured" carriers not providing information or protection to shippers often leaving these customers to deal with driver related damages on their own. So, how can you mitigate that risk? And, how do you know your broker is doing the right thing by checking and vetting any potential partner carriers? I wish I could say ask, but it's not always that easy.
There are risk management tools available to anyone willing to pay a subscription that deal with the topics of carrier safety and insurance. While I would certainly not recommend the occasional shipper maintain an account with these, I would warn them to stay away from brokers who can't provide a copy of their partner carrier's most recent report from one of these providers. Plymouth Auto Transport subscribes to a system called SaferWatch, and we actively monitor new and existing partners to ensure we work only with the best.
Our monitoring settings render a carrier as unacceptable if any of the following items are flagged:
Carrier insurance rated lower than "A-" with AM Best
Carrier cargo policy is less than $100,000
Common or contract authority is not active
Not authorized to transport freight
DOT Number is missing or inactive
Interstate operations is out of service
FMCSA BIPD insurance is not on file or insufficient
Safety Rating is unsatisfactory
Carrier has two or more BASIC alerts
Safety Rating is conditional with one or more BASIC alerts
Carriers are issued a moderate rating if they pass the unacceptable review but any of the following items are flagged:
Inactive DOT Number due to incomplete biennial update of MCS-150
Safety Rating is conditional
Carrier has BASIC alert in one category
Carrier has had no inspections
Undeliverable mail returned from address
Liability insurance is not on file
Cargo insurance is not on file
Using these measures, Plymouth Auto Transport has taken the appropriate steps to ensure our clients will not be left uncovered, because we are then also able to provide a $100,000 contingency cargo policy to further protect your valued possession. We also take great care to maintain constant availability and communication in an effort to hold carriers responsible for any damages they may cause. Our efforts have always allowed us to provide a peerless shipping experience, and lead many of our customers to referring us to their friends and families. It isn't about everyone having insurance; it's about having the right coverage.
The broker is an extension of you and your shipping efforts, so take time with your selection. The effort you put into making this decision will invariably impact their selection of the carrier who will physically move your vehicle.