Auto Auctions & Auto Transport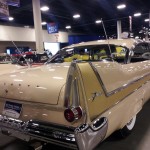 Recently, we had the privilege to visit one of America's premier classic car auctions, and while we found the beautifully restored Plymouth Fury to be our personal favorite, there were plenty of stars at this 3-day event. When it comes to these types of events, the staff at Plymouth Auto Transport focuses our efforts on providing our clients speedy transport to and from the auction house. Having delivered a 1961 Lincoln Continental, we were called on again to return it to the customer as it did not sell in South Florida. With no delay, we got to work and within 48 hours, had the Lincoln heading back home to its owner.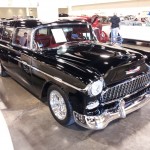 There are many things to look for to be sure you've hired the right car shipping company, but the most important of these is that you find an auto transport team that will treat your vehicle as if it was their own from start to finish. We pride ourselves in our customer service and communication, and we hope that we can be that company that you find meets all the criteria you may have for your next vehicle transport.